The say what now?! I know right, we hadn't heard of it either! So just what is the elusive Supermoon, or Super Blue Blood Moon to be precise, other than something that sounds like a super cool band? Read on to find out more.
Here at Casa Lola, we love a good moon (hey! we don't have a dirty mind, thank you very much!) and there is something truly magical with the way a bright moon lights the sky.
Our Stargazer™ background is one of our most popular, and with beautiful phone cases, prints and cushions all featuring the eye-catching design, there are plenty of moons to choose from!
Our prints really do look this good! It's like having your very own piece of the Galaxy. 
Okay, okay, so back to the Super Blue Blood Moon! We're pretty excited as this natural phenomenon is the first of it's kind in approx. 150 YEARS! The name is taken from three separate events, with the "blue" representing the second full moon in a month, the "super" referencing the moon being at its closest point to Earth on its orbit and the "blood" relating to the colour caused by the Earth's shadow during a total lunar eclipse.
A "Supermoon" is on average 14% brighter than our normal moon, so you can expect a much brighter evening ahead. Having started on Tuesday night, the "Supermoon" will be active until the hours of Thursday morning, the 1st of February. Apparently for us in the UK we lose the Blood bit, so our view will be a little less red than some of the rest of the world.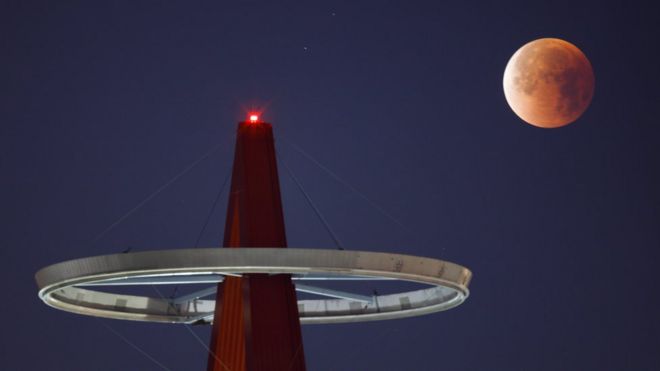 Apparently, the best time to view the phenomenon is 00:40am – we'd say it's worth waiting up for, wouldn't you?

If you want to check out Nasa's Livestream, you can do so here: https://www.youtube.com/channel/UCakgsb0w7QB0VHdnCc-OVEA